Private & On-Set Coaching | Self Tapes
For Beginner | Intermediate | Advanced | Working Professionals

---
"Brad is amazing, he got me a rushed spot right away to run over my scenes and monologues for a College audition. I first met Brad maybe a year before and was in the group classes. I was so stressed out but he managed to get me to focus on the material and even added a few brilliant ideas. A few days later, I was accepted into George Brown! Truly couldn't have done it without his expertise. Thank you so much, Brad! Would 100% recommend this studio to anyone." Savannah Weeks, Canadian Actress.
"Booked a self tape with Brad. He's great. He went above and beyond to help with my audition. Booked the feature supporting role." Elie Gemael, Canadian Actor
"Toronto Acting Coach, Brad Milne gets you, as an actor, to the core of a character in a flash and has given me the courage and confidence to venture into molding my own interpretation of a character. This is acting coaching on an other level." ~ Bryan Ratushniak, Canadian Producer / Actor
Our goal is to make you look your best and feel at ease to immerse in your role while having complete confidence that your work is at the top of your game and that your audition / self-tape is first rate. We offer a variety of options from quick in and out short sessions to more complex sessions that require extra care and coaching.
Along with audition coaching we offer career consulting and ongoing private coaching.
Private Coaching and Career Counseling is available via Zoom or Skype.
We are here to guide you to the very best script analysis and precise character.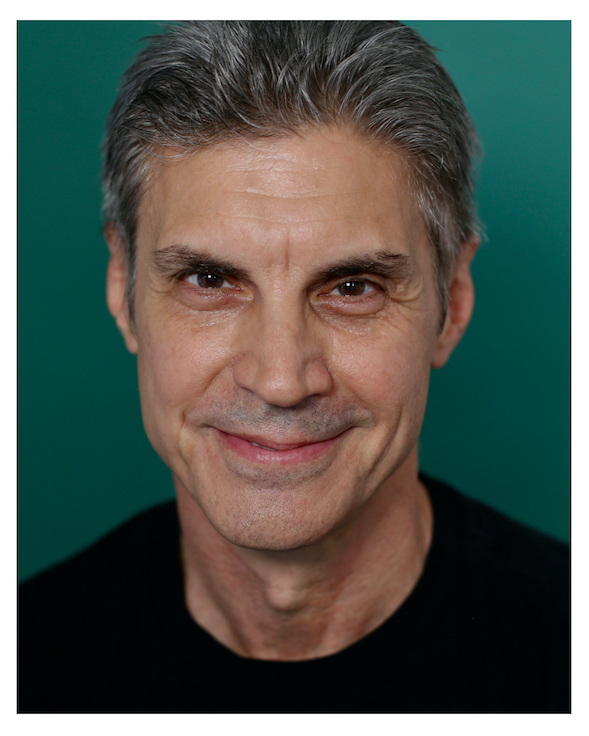 Brad Milne Founder, Acting Coach
Studio founder, Perge™ creator, and lead instructor. Brad has taught over 1200 acting classes to over 1200 actors since opening Milne Studio Toronto, December 2014. Before that he ran acting studios and in Texas and Los Angeles, and has been training actors since 1999. Brad's first acting experience traces back to playing a blind child in a school play, to a string of TV commercials in his teens, to going all in 30 years ago. Over 50,000 hours and counting in the craft of acting.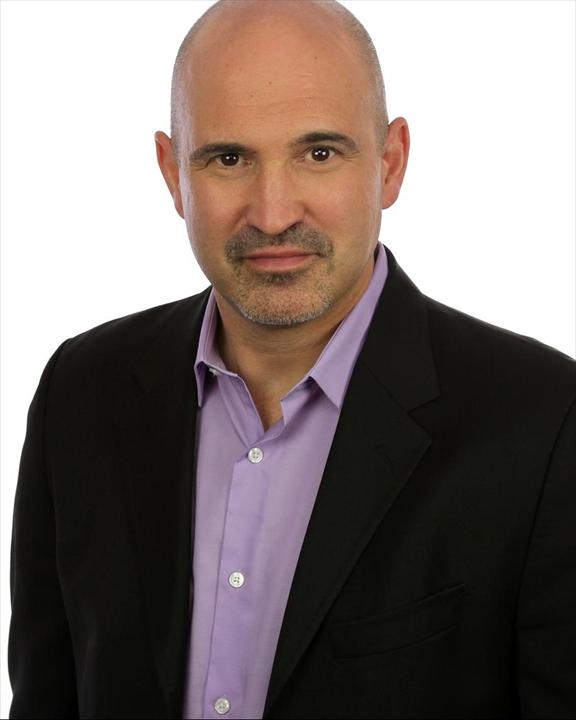 Jason Weinberg
Acting Coach
Canadian Screen Award Nominee, our highly skilled resident audition coach, Jason, has worked on many plays by great authors, with great directors, primarily in New York, Boston, and Toronto. He's been the lead in Television series and had major recurring roles in others productions. Since 1993 he has worked on over 100 other television and film projects. He's here to help you with all your audition prep needs and brings a wealth of actor coaching experience.
Online Private Coaching Rates
Brad Milne: Hourly - 125.00 / hr + 16.25 HST = 141.25. 67.50/ 1/2hr + 8.78 HST = 76.28
Jason Weinberg, Acting & Audition Coaching: Hourly - 95.00 / hr + 12.35 HST = $107.35. 52.50 / 1/2hr + 6.83 HST = 59.33
Email brad@milnestudio.ca or call 647-782-4888 to schedule your coach and session.
Pay by credit or debit card below or Interac eTransfer to pay@milnestudio.ca
---
---
Add any questions or requirements you have for your session in the Notes field of our registration form. We will email you back soon as your registration is received.
The studio is conveniently located in downtown Toronto near Bathurst & Lakeshore at 550 Queens Quay West, Suite 300, Toronto M5V 3M8.The studio is fully equipped with Sony 4K handycams, Canon 6D, 50 mm prime, Sennheiser and Rode mics, lit with led panels. Assortment of props, seating and set pieces.
For those actors prepping auditions for pilots and films in major markets Milne Studio's work in this arena has garnered call backs, producer sessions, screen tests, and bookings in Major Network Series and A-List Hollywood movies. We are a leader in private coaching, and are a state of the art audition taping facility. For actors looking to create and act in their own demo reels please visit our Actors Demo Reel Production page.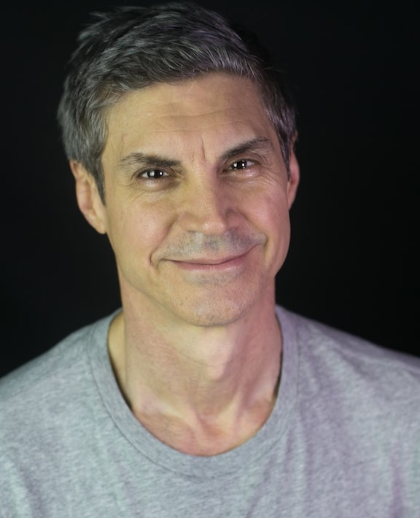 Brad Milne
Head Coach & Founder
BIO - Basically, I was doing Stand-up and Sketch comedy for about 4 years, and realized that I really wanted to be Actor. So I auditioned for and got into the American Repertory Theatre's Institute for Advanced Theatre Training at Harvard, also known as A.R.T. I got a Master's degree, which is great but it's funny when you leave when you feel like you're just starting to learn. Then it was on to New York for 10 years to learn more. Got an agent, and did a bunch of great plays, TV, and Film with all kinds of Directors, and parts of all sizes. All the while I tried to keep growing by taking classes from the best On Camera teachers I could find.
We teach the essentials; working on the actors instrument, comprehensive script analysis and character interpretation through to creating vivid rich roles. Milne Studio acting classes and actor coaching cater to beginners, newcomers, intermediates and advanced professional working actors. All enrolled students receive free demo reel media. Join our successful acting classes in Toronto where actors are immersed in acting coach Brad Milne's powerful acting technique, PERGE™. Our hard working actors frequently receive agent referrals that get them auditioning and working.
Our responsibility is to create characters that live the role in every way. We achieve this by making kinesthetic connections to every aspect of the role. Milne Studio Toronto actor training is designed to give you a broad base of fundamentals to strengthen your acting instrument and your interpretive skills. Creating roles succeeds and fails on the choices you make. We help you identify how to make the right choices.
Our classes pay off in many ways. Milne Studio Acting Classes and Production Studios have been preparing actors for professional success in studio and online since 1999. Brad's Toronto acting studio and online acting class program have delivered over 1250 classes to over 1250 actors in just 7 1/2 years since the opening of Milne Studio Toronto.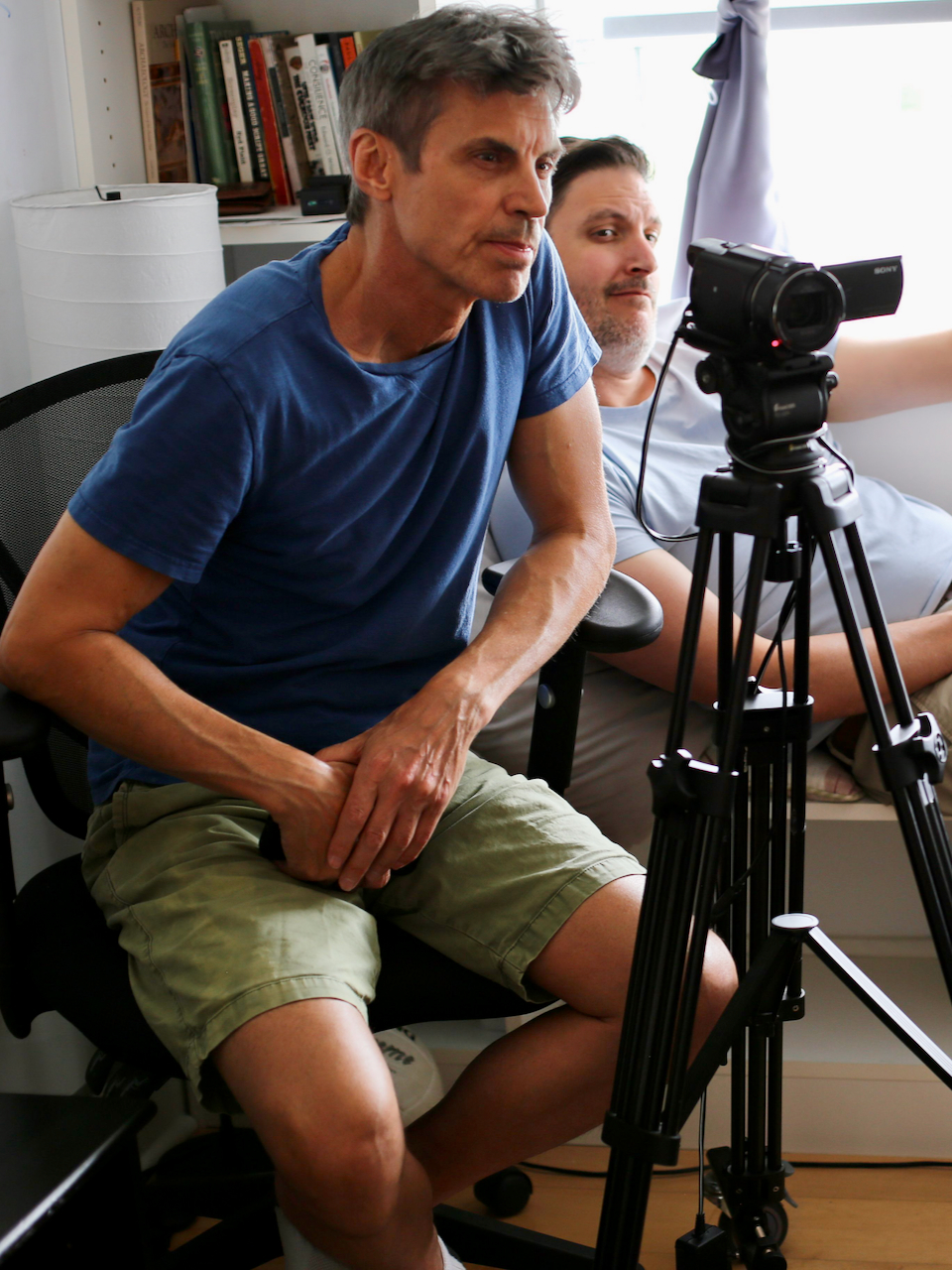 For beginners and newcomers to the studio. Learn Foundation Training and Script Interpretation techniques. Foundation work includes: breathing, energy, voice & movement, with some improv. Actors are individually worked with on camera getting detailed coaching in a recorded session that is delivered to you shortly after class. You will be assigned a minimum of two roles (monologues) for your six weeks. Taught in studio by Brad Milne. Six classes to complete Level I.
For intermediate level students that have completed Level I or equivalent:
- Minimum of two scenes assigned
- Scene Study on camera
- Emotional Athletics
- Cold Reads / Monologues
- Audition Conditioning
- Minimum two scenes assigned
- Create a demo reel
- Taught in person by Brad Milne and on Zoom by Jason Weinberg. Six classes to complete Level II.
Advanced students studying with the studio for 3 + months or having demonstrated skills:
- Minimum of two scenes assigned
- Scene Study on camera
- Emotional Athletics
- Cold Reads / Monologues
- Audition Conditioning
- Minimum Two scenes assigned
- Create a demo reel
- Taught in studio by Brad Milne. This level is ongoing. Study in Level III is ongoing, perfecting and honing skills.
Milne Acting Studio's three tier training exists to simplify your progression into becoming a working actor or to bolster and strengthen your already acting career that's already in motion. From beginners through experts we are there with you in each phase. For new comers to the studio and beginners the Level's I and II progression are essential to your development in order to reinforce the basics and give you a repeatable process to apply. For the experienced actor our onling Level III training is a class you're welcome to apply for by submitting your most updated demo reel with your registration.
Saturday – 10:30 AM to 5:00 PM
Interpretation
A comprehensive and in-depth investigation into Milne's technique, PERGE; helping you effectively breakdown scripts, giving you stronger role prep and improved audition skills. We'll apply precise interpretive steps adding dimension to your roles.

Foundation

You'll engage in breathing, energy, voice, movement, interpersonal connection, improvisation, storytelling, monologues, scene study and performance exercises. By the end of the day you'll be immersed in character and ready to play the role, with residue of the day's work present until the next morning. Applying best practices greatly improves both acting and performance ability.
Sunday – 10:30 AM to 5:00 PM
The Set – The day starts with a brief warm up (foundation and interpretation exercises) and discussion about pacing through a shoot day. Learning to connect and reconnect with your role is essential. In character and ready to play the role you'll move into our on-camera environment. While directors love it when actors hit it on the first take, we're often called upon to repeat a scene or parts of a scene several times for coverage. Actors have to be ready.
The Performance – Time to step into the ring. Like any sport or engagement, proper preparation is critical to your success. The same applies in acting: we must precisely prepare for the part, make the focus of the work the back, front, top, bottom and all the sides of the role, then trust that we can let the prep go and live in the present, breathing quietly in our bodies on screen. Your performance will be professionally shot then mastered and delivered to you via Vimeo.
Please review our studio policy page to familiarize yourself with out policies and code of conduct that help maintain a high level of professionalism for your training and a safe space for you to explore your art. Policy Page
Click the link below and fill out the form
Receive an immersive and comprehensive homework assignment
Be guided through the essential foundations of acting, grow into a powerful performer
Be inspired and challenged by your coach, connect with your peers, and prosper
---
Commit yourself to a successfully proven training system used stars of television, film, stage and VO.
Learn from the best coaches in your city
Experience emotional intelligence building
Connect truth and imagination to your work
Every class collect footage for your demo reel
---
Whether you're staring out, already on the acting journey, or you're an advance Whether you're staring out, already on the acting journey, or you're an advanced he acting journey, or you're an advanced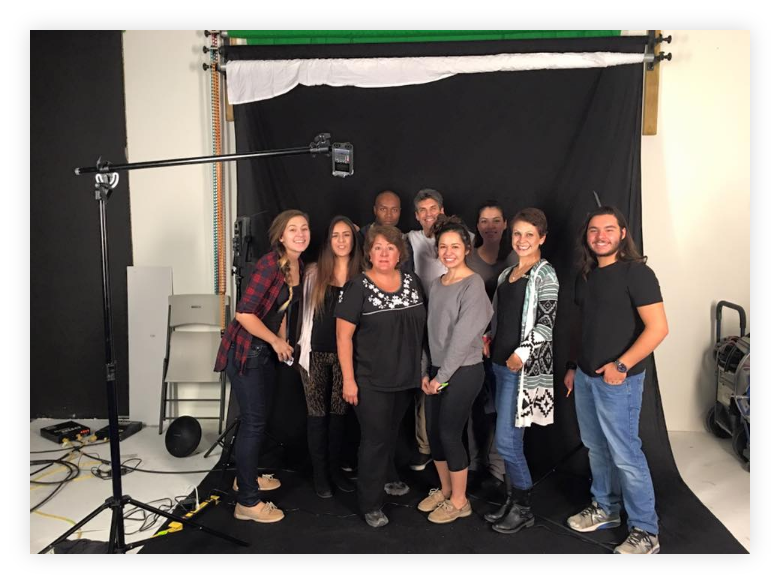 Whether you're staring out, already on the acting journey, or you're an advance Whether you're staring out, already on the acting journey, or you're an advanced he acting journey, or you're an advanced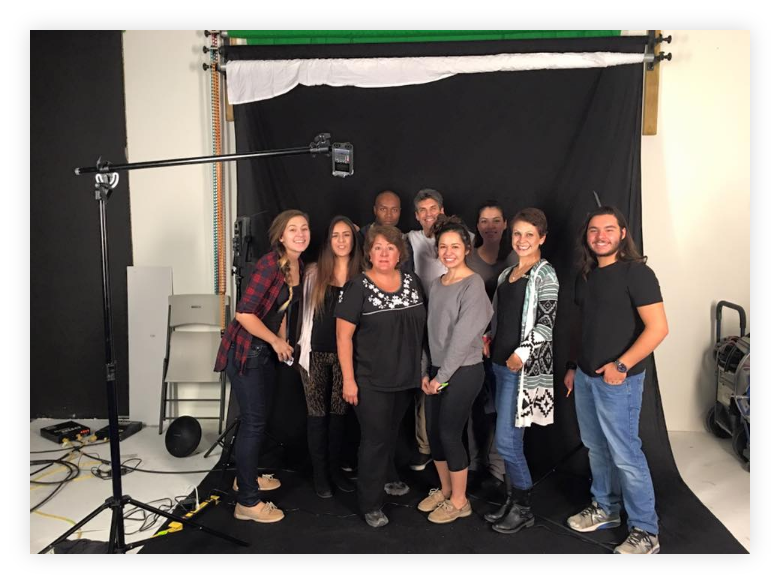 Whether you're staring out, already on the acting journey, or you're an advance Whether you're staring out, already on the acting journey, or you're an advanced he acting journey, or you're an advanced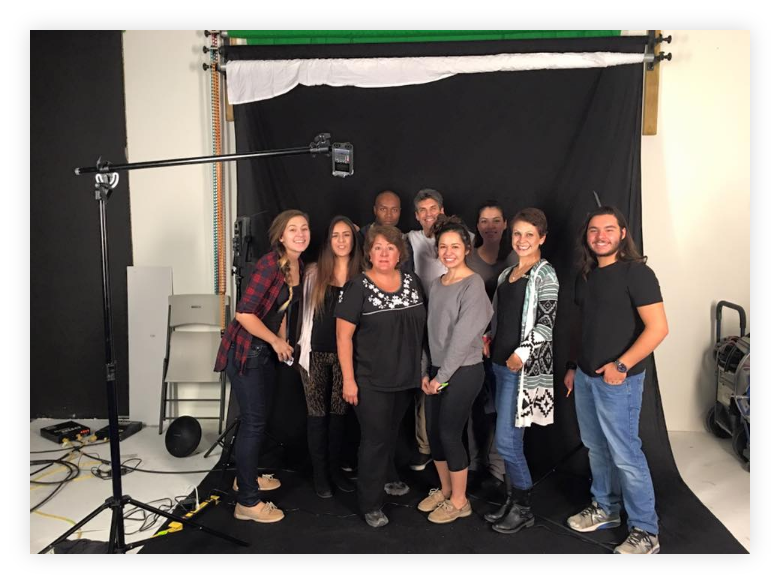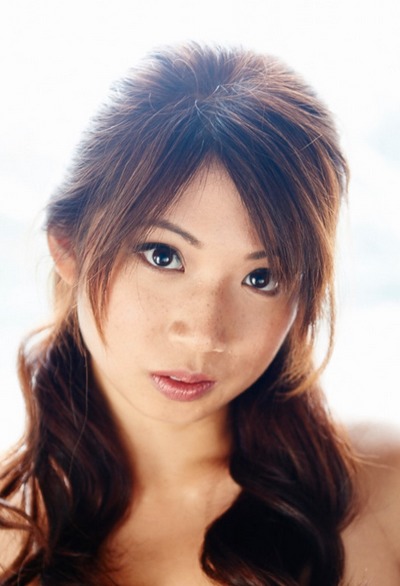 All of the criteria I look for in a solid studio.
I've attended many acting schools throughout my life, and it's always a mixed bag when you try a new place– is it going to be a great place to learn? Will I take away real practical skills? Will the environment be safe and respectful? I found Milne Studios through Google, and had all of these questions before I attended. I can confidently say that all of the criteria I look for in a solid studio are here. There are options for in-person and online classes so students are able to learn in the most comfortable way possible for them. Those newer to acting will appreciate the gentle but informed guidance of teachers who do not shy away from technique based exercises too often ignored by film and television schools. Those who have been in the game longer will appreciate the reconnection with fundamentals we so often forget, in addition to the kind of screen training we're used to. Advanced classes are an opportunity to keep your camera skills sharp, and make new discoveries. If you're already a professional, then this is a great place to keep active. If, like me, your life is a bit too busy at the moment for regular classes, then the private coaching option is a wonderful opportunity to explore your craft and keep sharp.
Amanda Joy / Actor, Writer, Producer, Show Runner..
---