City Acting School | City Acting Classes
Accent & Dialect Classes
A two weekend workshop that meets twice each month on Sunday's 12:00 PM - 2:00 PM

Michael offers a new workshop every two weeks from General American to Received Pronunciation.
Accent Workshops with Michael W Johnson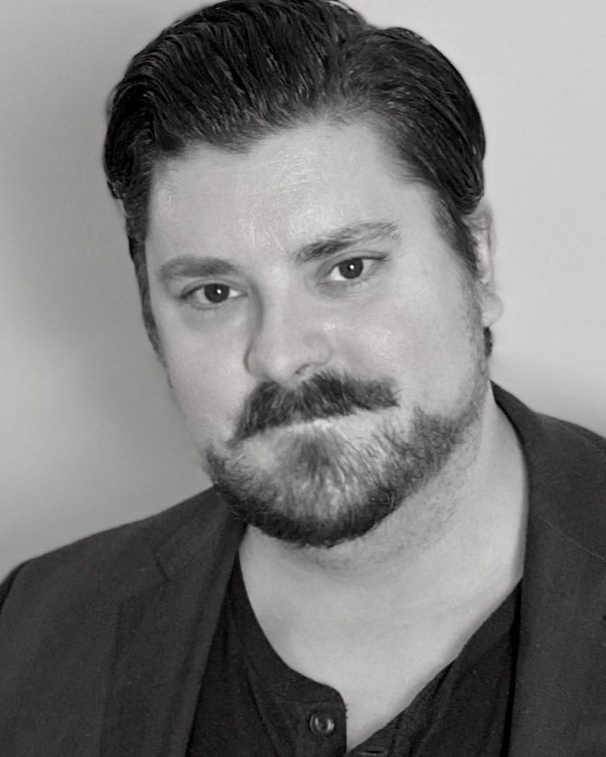 Michael W Johnson has been a teacher, a theatre director and a dialect coach for over a decade. His journey started with York University where he earned his Bachelor's of Fine Arts in Film, but his love for art and performance didn't stop there. He then attended Seneca College's prestigious Animation program where he first learned about voice acting. After years of trying his hand at filmmaking, he eventually came back to Ontario, and followed a family profession in teaching. His experiences on and off the stage have taught him a lot about vocal health, safe practice, and performance, and his career as an English and Dramatic arts educator has given him a myriad of applicable skills that he now brings into his teaching as a dialect coach.
Milne Studio - General American Accent Workshop
Level I - A full single class

1.A - History of the 'So Called' General American accent
Casting directors often refer to this as 'Standard American', but Dialect coaches debate whether the term 'Standard' or 'General American' can be misleading. With America being built on the melting pot of cultures, historical backgrounds and accents that it is, how can there just be one 'General American'?

We break down what this term means, what that accent entails, and how we can achieve the marketable sound that many casting directors are looking for.
1.B - Accent Identifiers
It is important to note the differences in the way you speak, and the GenAm sound. What are some of the dead giveaways in terms of pronunciation and cadence? How can we modify our accent to fit that General American sound? In this workshop, we address all these questions for a true understanding of the subtle and not-so-subtle differences between us, and American accents. Those whose first language may not be English will find this just as useful and applicable to modify any accent.
1.C - Oral Posture & Early Technique
Dialect coaches often speak of 'oral posture' - but what does this mean? We can teach you a very simple, but very effective technique to help create that GenAm sound. Using this technique as a base, and applying other methods, we will go through some of the major vowel sounds, diphthongs and pronunciation keys in order to practice the GenAm sound.
Level 2 - A full single class

Advancing our Basic Technique
Using the knowledge we accumulated and practiced in the first session, we will now apply it to complex phrases, advanced pronunciation and dialogue practice.
We will also learn about 'key phrases' that can be used before any audition or accent work in the future. These key phrases Are an amazing warm-up for performers, and can get you back into the oral posture, prosody and pronunciation you need to once again implement the GenAm accent.
Finally, we will use the techniques from the first class to read larger pieces, and ensure we can emote and enunciate, in order to find a balance between performance and your dialect practice.
Two easy steps to enroll:
1) Choose your Workshop Pack: 2-Class Pack is for Level 1 & 2. Two full classes. The 4-Class Pack gets you two 2-Class workshops at a discount. 1-Class to attend a full class. Click Add to Cart button to pay with your Credit Card or you can send an Interac eTransfer to pay@milnestudio.ca.
2) Click the REGISTRATION button below and complete our registration form.
We teach the essentials; working on the actors instrument, comprehensive script analysis and character interpretation through to creating vivid rich roles. Milne Studio acting classes and actor coaching cater to beginners, newcomers, intermediates and advanced professional working actors. All enrolled students receive free demo reel media. Join our successful acting classes in Toronto where actors are immersed in acting coach Brad Milne's powerful acting technique, PERGE™. Our hard working actors frequently receive agent referrals that get them auditioning and working.
Our responsibility is to create characters that live the role in every way. We achieve this by making kinesthetic connections to every aspect of the role. Milne Studio Toronto actor training is designed to give you a broad base of fundamentals to strengthen your acting instrument and your interpretive skills. Creating roles succeeds and fails on the choices you make. We help you identify how to make the right choices.
Our classes pay off in many ways. Milne Studio Acting Classes and Production Studios have been preparing actors for professional success in studio and online since 1999. Brad's Toronto acting studio and online acting class program have delivered over 1250 classes to over 1250 actors in just 7 1/2 years since the opening of Milne Studio Toronto.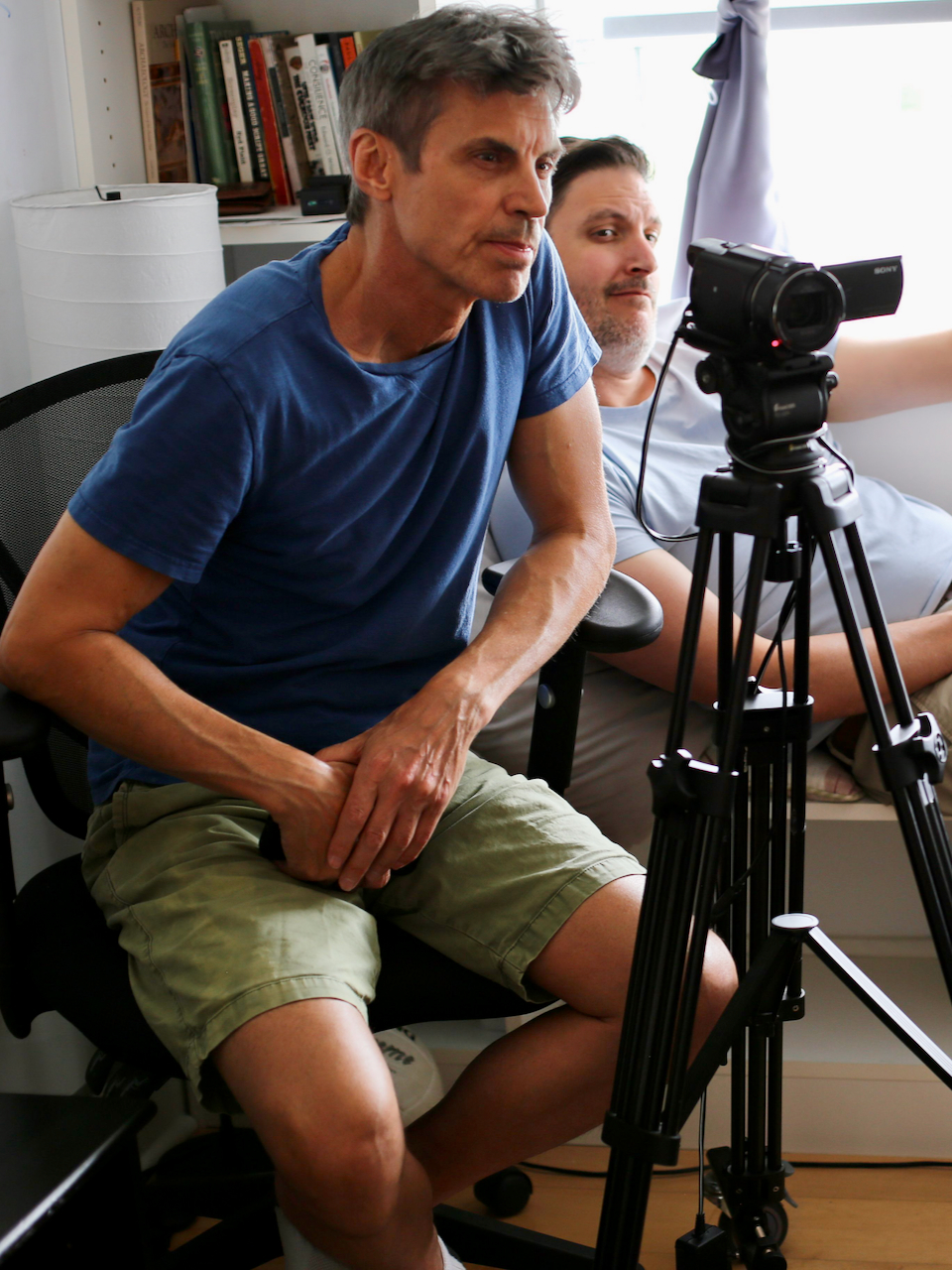 For beginners and newcomers to the studio. Learn Foundation Training and Script Interpretation techniques. Foundation work includes: breathing, energy, voice & movement, with some improv. Actors are individually worked with on camera getting detailed coaching in a recorded session that is delivered to you shortly after class. You will be assigned a minimum of two roles (monologues) for your six weeks. Taught in studio by Brad Milne. Six classes to complete Level I.
For intermediate level students that have completed Level I or equivalent:
- Minimum of two scenes assigned
- Scene Study on camera
- Emotional Athletics
- Cold Reads / Monologues
- Audition Conditioning
- Minimum two scenes assigned
- Create a demo reel
- Taught in person by Brad Milne and on Zoom by Jason Weinberg. Six classes to complete Level II.
Advanced students studying with the studio for 3 + months or having demonstrated skills:
- Minimum of two scenes assigned
- Scene Study on camera
- Emotional Athletics
- Cold Reads / Monologues
- Audition Conditioning
- Minimum Two scenes assigned
- Create a demo reel
- Taught in studio by Brad Milne. This level is ongoing. Study in Level III is ongoing, perfecting and honing skills.
Milne Acting Studio's three tier training exists to simplify your progression into becoming a working actor or to bolster and strengthen your already acting career that's already in motion. From beginners through experts we are there with you in each phase. For new comers to the studio and beginners the Level's I and II progression are essential to your development in order to reinforce the basics and give you a repeatable process to apply. For the experienced actor our onling Level III training is a class you're welcome to apply for by submitting your most updated demo reel with your registration.
Saturday – 10:30 AM to 5:00 PM
Interpretation
A comprehensive and in-depth investigation into Milne's technique, PERGE; helping you effectively breakdown scripts, giving you stronger role prep and improved audition skills. We'll apply precise interpretive steps adding dimension to your roles.

Foundation

You'll engage in breathing, energy, voice, movement, interpersonal connection, improvisation, storytelling, monologues, scene study and performance exercises. By the end of the day you'll be immersed in character and ready to play the role, with residue of the day's work present until the next morning. Applying best practices greatly improves both acting and performance ability.
Sunday – 10:30 AM to 5:00 PM
The Set – The day starts with a brief warm up (foundation and interpretation exercises) and discussion about pacing through a shoot day. Learning to connect and reconnect with your role is essential. In character and ready to play the role you'll move into our on-camera environment. While directors love it when actors hit it on the first take, we're often called upon to repeat a scene or parts of a scene several times for coverage. Actors have to be ready.
The Performance – Time to step into the ring. Like any sport or engagement, proper preparation is critical to your success. The same applies in acting: we must precisely prepare for the part, make the focus of the work the back, front, top, bottom and all the sides of the role, then trust that we can let the prep go and live in the present, breathing quietly in our bodies on screen. Your performance will be professionally shot then mastered and delivered to you via Vimeo.
Please review our studio policy page to familiarize yourself with out policies and code of conduct that help maintain a high level of professionalism for your training and a safe space for you to explore your art. Policy Page
Click the link below and fill out the form
Receive an immersive and comprehensive homework assignment
Be guided through the essential foundations of acting, grow into a powerful performer
Be inspired and challenged by your coach, connect with your peers, and prosper
---
Commit yourself to a successfully proven training system used stars of television, film, stage and VO.
Learn from the best coaches in your city
Experience emotional intelligence building
Connect truth and imagination to your work
Every class collect footage for your demo reel
---
Whether you're staring out, already on the acting journey, or you're an advance Whether you're staring out, already on the acting journey, or you're an advanced he acting journey, or you're an advanced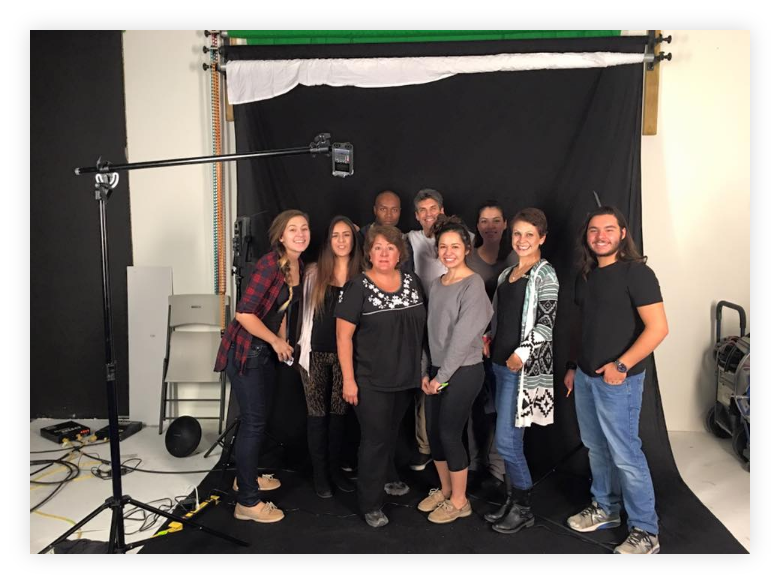 Whether you're staring out, already on the acting journey, or you're an advance Whether you're staring out, already on the acting journey, or you're an advanced he acting journey, or you're an advanced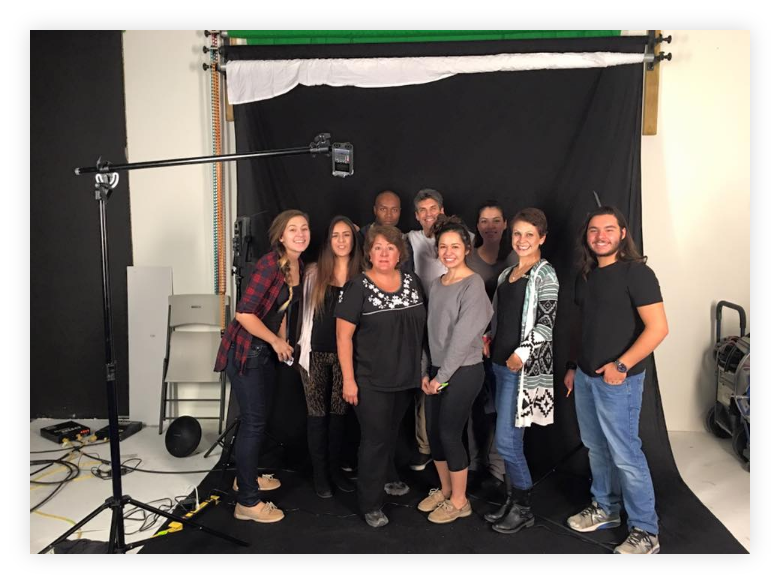 Whether you're staring out, already on the acting journey, or you're an advance Whether you're staring out, already on the acting journey, or you're an advanced he acting journey, or you're an advanced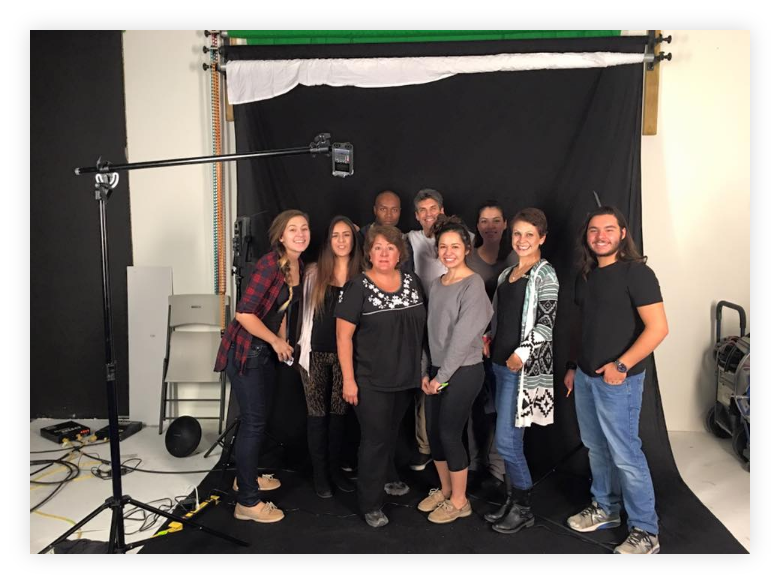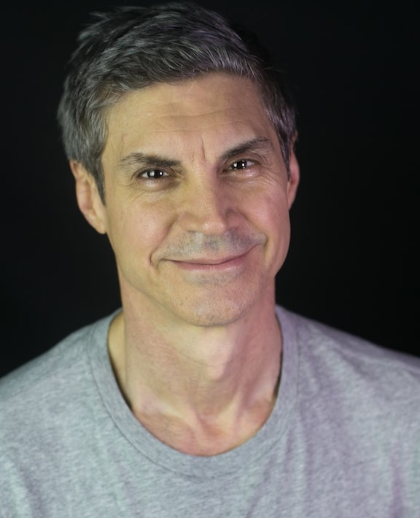 Brad Milne
Head Coach & Founder
Led by Brad Milne, whom helped cultivate and launch the careers of more than 100 actors through the 1300+ acting classes he has given to 1200+ actors in just the past 7 years. Milne Studio's. Brad Milne is the founder and lead instructor at Milne Studio and the Toronto Acting School. His keen eye for spotting and cultivating talent comes from his 300+ career projects as an actor and creator, and having coached over 2000 actors in over 2000 of his various school and studio classes. Actor, entrepreneur, producer, director and coach with 275+ Acting assignments in the past 30 years coupled with 20 successful years experience as an acting coach. Overseeing the day to day operations at Milne Studio and Toronto Acting School, he has worked from concept to completion on feature films, TV-Pilots, commercial campaigns, corporate video libraries and more. His coaching of others started in sports as a teen when he guided freestyle skiers to championship levels through his training camps. Less than a decade later and after acquiring his own title of Canadian National Amateur Champion in his freestyle skiing discipline he applied his coaching skills to business where he helped foster success for individuals and companies of all sizes through sales, business development and strategic consulting. From these combined experiences Brad brings a holistic understanding of the artistic and entrepreneurial aspects of the acting career and it's intricate craft.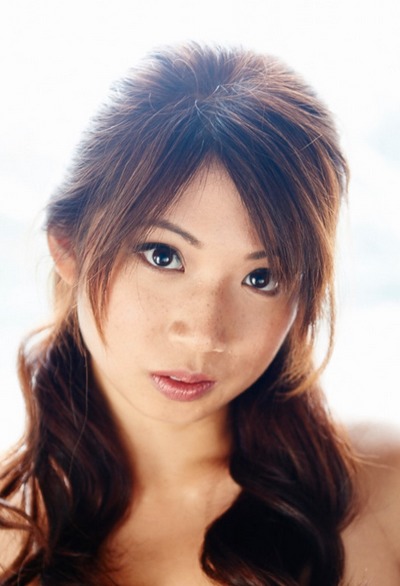 All of the criteria I look for in a solid studio.
I've attended many acting schools throughout my life, and it's always a mixed bag when you try a new place– is it going to be a great place to learn? Will I take away real practical skills? Will the environment be safe and respectful? I found Milne Studios through Google, and had all of these questions before I attended. I can confidently say that all of the criteria I look for in a solid studio are here. There are options for in-person and online classes so students are able to learn in the most comfortable way possible for them. Those newer to acting will appreciate the gentle but informed guidance of teachers who do not shy away from technique based exercises too often ignored by film and television schools. Those who have been in the game longer will appreciate the reconnection with fundamentals we so often forget, in addition to the kind of screen training we're used to. Advanced classes are an opportunity to keep your camera skills sharp, and make new discoveries. If you're already a professional, then this is a great place to keep active. If, like me, your life is a bit too busy at the moment for regular classes, then the private coaching option is a wonderful opportunity to explore your craft and keep sharp.
Amanda Joy / Actor, Writer, Producer, Show Runner..
---