Toronto Acting School | Toronto Acting Classes
Teen Acting Classes & Film Acting Summer Camps
Experience Milne Studio's revolutionary acting system "In The Nouns". Use the power of your thoughts to make your strongest choices, amplify yourself, and ignite your performances and career.
Become a working teen actor in Toronto
We teach the essentials; working on the actors instrument, comprehensive script analysis and character interpretation through to creating vivid rich roles. Milne Studio acting classes and actor coaching cater to beginners, newcomers, intermediates and advanced professional working actors. All enrolled students receive free demo reel media. Join our successful acting classes in Toronto where actors are immersed in acting coach Brad Milne's powerful acting technique, PERGE™. Our hard working actors frequently receive agent referrals that get them auditioning and working.
Our responsibility is to create characters that live the role in every way. We achieve this by making kinesthetic connections to every aspect of the role. Milne Studio Toronto actor training is designed to give you a broad base of fundamentals to strengthen your acting instrument and your interpretive skills. Creating roles succeeds and fails on the choices you make. We help you identify how to make the right choices.
Our classes pay off in many ways. Milne Studio Acting Classes and Production Studios have been preparing actors for professional success in studio and online since 1999. Brad's Toronto acting studio and online acting class program have delivered over 1250 classes to over 1250 actors in just 7 1/2 years since the opening of Milne Studio Toronto.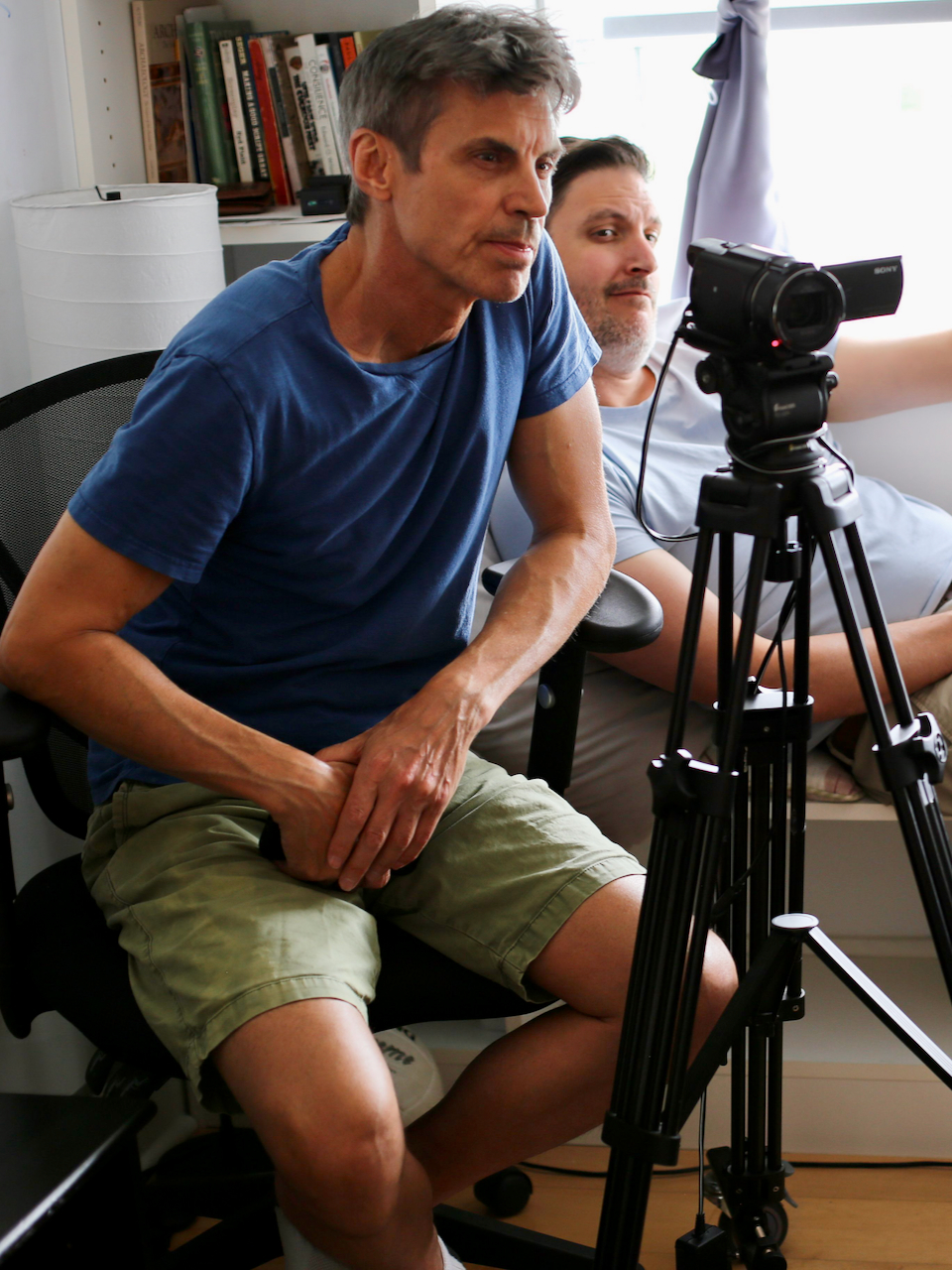 Milne Acting Studio's three tier training exists to simplify your progression into becoming a working actor or to bolster and strengthen your already acting career that's already in motion. From beginners through experts we are there with you in each phase. For new comers to the studio and beginners the Level's I and II progression are essential to your development in order to reinforce the basics and give you a repeatable process to apply. For the experienced actor our online Level III training is a class you're welcome to apply for by submitting your most updated demo reel with your registration.
For beginners and newcomers to the studio. Learn Foundation Training and Script Interpretation techniques. Foundation work includes: breathing, energy, voice & movement, with some improv. Actors are individually worked with on camera getting detailed coaching in a recorded session that is delivered to you shortly after class. You will be assigned a minimum of two roles (monologues) for your six weeks. Taught in studio by Brad Milne. Six classes to complete Level I.
For intermediate level students that have completed Level I or equivalent:
- Minimum of two scenes assigned
- Scene Study on camera
- Emotional Athletics
- Cold Reads / Monologues
- Audition Conditioning
- Minimum two scenes assigned
- Create a demo reel
- Taught in person by Brad Milne and on Zoom by Jason Weinberg. Six classes to complete Level II.
Advanced students studying with the studio for 3 + months or having demonstrated skills:
- Minimum of two scenes assigned
- Scene Study on camera
- Emotional Athletics
- Cold Reads / Monologues
- Audition Conditioning
- Minimum Two scenes assigned
- Create a demo reel
- Taught in studio by Brad Milne. This level is ongoing. Study in Level III is ongoing, perfecting and honing skills.
Saturday – 10:30 AM to 5:00 PM
Interpretation
A comprehensive and in-depth investigation into Milne's technique, PERGE; helping you effectively breakdown scripts, giving you stronger role prep and improved audition skills. We'll apply precise interpretive steps adding dimension to your roles.

Foundation

You'll engage in breathing, energy, voice, movement, interpersonal connection, improvisation, storytelling, monologues, scene study and performance exercises. By the end of the day you'll be immersed in character and ready to play the role, with residue of the day's work present until the next morning. Applying best practices greatly improves both acting and performance ability.
Sunday – 10:30 AM to 5:00 PM
The Set – The day starts with a brief warm up (foundation and interpretation exercises) and discussion about pacing through a shoot day. Learning to connect and reconnect with your role is essential. In character and ready to play the role you'll move into our on-camera environment. While directors love it when actors hit it on the first take, we're often called upon to repeat a scene or parts of a scene several times for coverage. Actors have to be ready.
The Performance – Time to step into the ring. Like any sport or engagement, proper preparation is critical to your success. The same applies in acting: we must precisely prepare for the part, make the focus of the work the back, front, top, bottom and all the sides of the role, then trust that we can let the prep go and live in the present, breathing quietly in our bodies on screen. Your performance will be professionally shot then mastered and delivered to you via Vimeo.
Please review our studio policy page to familiarize yourself with out policies and code of conduct that help maintain a high level of professionalism for your training and a safe space for you to explore your art. Policy Page
Teen Acting Classes for Beginners & Professionals
Teen Acting Classes | Youth Acting Classes | Toronto Acting School
Film Acting Summer Camps

Beginner | Intermediate | Advanced

Age Groups: 10-12 | 13-14 | 15-17
film acting Summer campS - 1pm to 4pm daily

July 10 thru July 14 | July 31 thru August 4 | August 21 thru August 25
We look forward to having you in our summer acting program. You'll be immersed in character creation, scene study, improv, monologues, and audition training. Your on-camera in class work is always recorded. Across the five days you'll be immersed in and moving towards having your best work filmed and live edited into a demo reel. There's 20 hours of coaching over the five days and pre-camp orientation session, lots of very useful takeaways.
JOIN OUR IN STUDIO SUMMER 2023 FILM ACTING CAMPS!
Milne Acting Studio has trained over 2500 adult and teen actors since it first opened in 1999. It is one of Toronto, Canada's top boutique acting schools. Brad Milne brings 30+ years experience acting, coaching and producing.
SUMMER film acting camp program

Pre-camp zoom orientation session that we will host for your group the week before each camp.
Day 1 - Introductory improv games to allow actors to get acquainted with one another while practicing the essentials of acting on film and television. A discussion on ways to apply these practices to your role will follow.
Day 2 - Opening exercises and improv, introduction to breaking down scenes and creating strong characters, introduce the on camera working environment.
Day 3 - Opening exercises and improv, deeper work on the character and role, honing in on precise interpretation of character and bringing that to their work.
Day 4 - Opening exercises, prep for immersion into our a multi-camera environment, rehearsing the work while being coached and directed in a film set environment.
Day 5 - Opening talk, exercises, and we're into shooting day. Performance level student work is captured on camera with live multi-camera editing.
*Daily camp hours are based on an enrollment of 10 students per camp. Camps with fewer students may finished earlier in the day based on the number of students.
Meet Your Coaches
Brad Milne - Lead Acting Instructor & Founder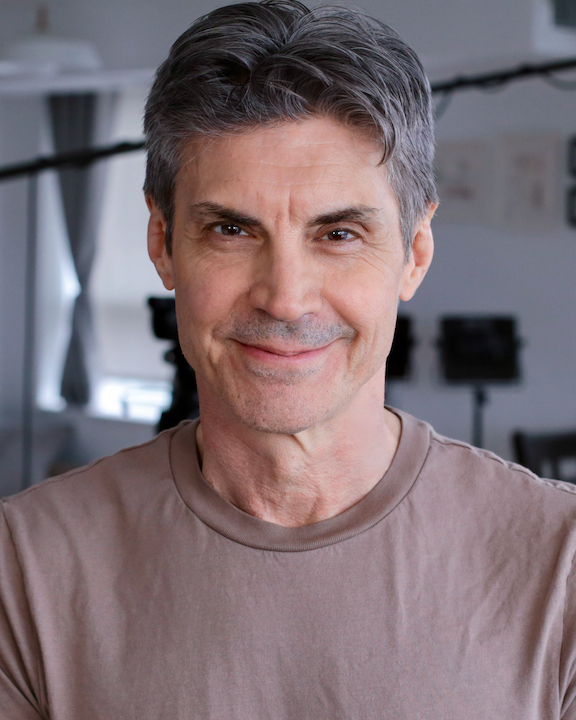 Shannon Bilmer - Teen & Youth Acting Instructor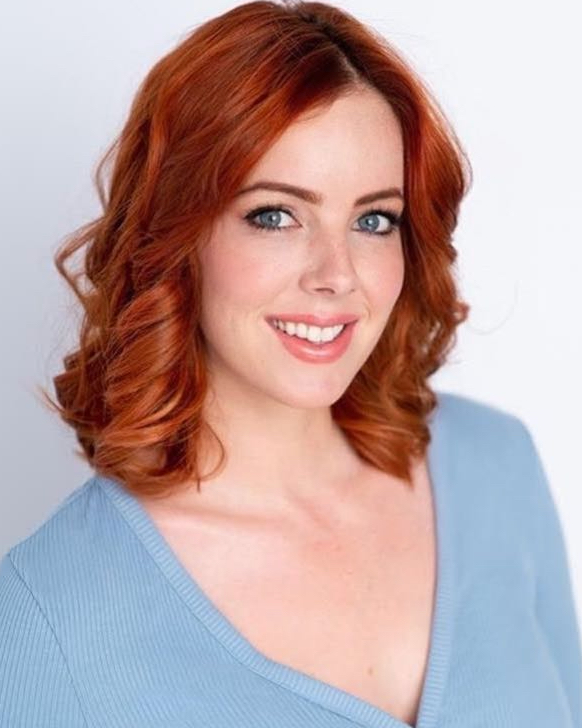 Jason Weinberg - Adult & Teen Acting Instructor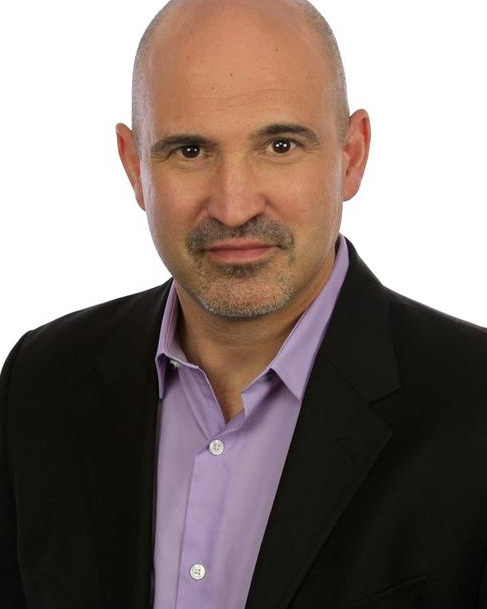 Register
Teen FIlm Acting Summer Camps $550 + $71.50 HST = $621.50
to enroll in The Summer Camp

Click the REGISTER button above and fill out the form. Then send an Interac eTransfer to pay@milnestudio.ca for $621.50 (includes HST). If paying by eTransfer please indicate the corresponding camp date in the notes window on your registration form. Or click "Add to cart" button below to pay with a credit card.
---
Class scene work is videoed and delivered via Dropbox. Very useful for keeping track of your progress, helping update an existing agent or procure a new one. Enrollment at the Milne Studio requires that you understand and adhere to our
Studio Policies
. Please peruse our
Policy Page
, enrollment is your acceptance of all our policies. Please view to our
Schedule Page
for dates and times of classes.
Teen Film Acting Intensive Ongoing September thru June
Actors are immersed in the foundations of acting, and techniques to analyze and breakdown scripts. We will bring these two together into the characters created and worked on in class. Students will develop auditioning and on-set working skills, along with collaborating with other actors in multi-camera studio environment were the scenes are live edited. A true immersive experience. Classes are capped at 8 students each. Classes with fewer students than eight may have shorter duration.
Level I - Monologue Study
Sundays 12:00 PM - 2:30PM

New to acting and want to check it out? Level 1 is for you! This is the perfect place to begin. We will introduce you to the key foundations needed to begin your journey training as an actor. We will teach you script analysis and help you to apply those skills to a new monologue. This 7 week course will then culminate in a zoom showcase performance for family, friends and industry. 8 student limit.
No prerequisites
Level II - Scene Study
Sundays 12:00 PM - 2:30PM

Okay, so you've dipped your toes in and are looking for more! Now that you've had your introduction, time to up the ante! This level will be about bringing yourself to the work so you can be the best scene partner you can be. We will work on 1 or 2 different scenes with assigned partners over the course of 7 weeks. This class is designed to strengthen your scene sculpting skills and your ability to work with others. It's about coming prepared so you can relax and be present. The course culminates with our showcase.
Must complete Level I or have equivalent experience

Level III - Advanced

Sundays 12:00 - 2:30 PM

Okay, so by now, you're ready to go full throttle. This course will balance both scene work, monologues and will move at a faster pace. Each participant will have to work one new monologue from an assigned source and a scene. Both will be performed for the final showcase. This is for the actor who is ready to take on the responsibility of building the their skills and working on their own to develop their career. This class will continue to challenge actors over and over again. 8 student limit.
Must complete Level II or have equivalent experience
Learn from the best coaches in your city. Commit yourself to a successfully proven training system used stars of television, film, stage and VO.
Connect truth and imagination to your work
Collect footage for your demo reel in every class
Receive an immersive and comprehensive homework assignment
Be guided through the essential foundations of acting, grow into a powerful performer
---
Whether you're staring out, already on the acting journey, or you're an advance Whether you're staring out, already on the acting journey, or you're an advanced he acting journey, or you're an advanced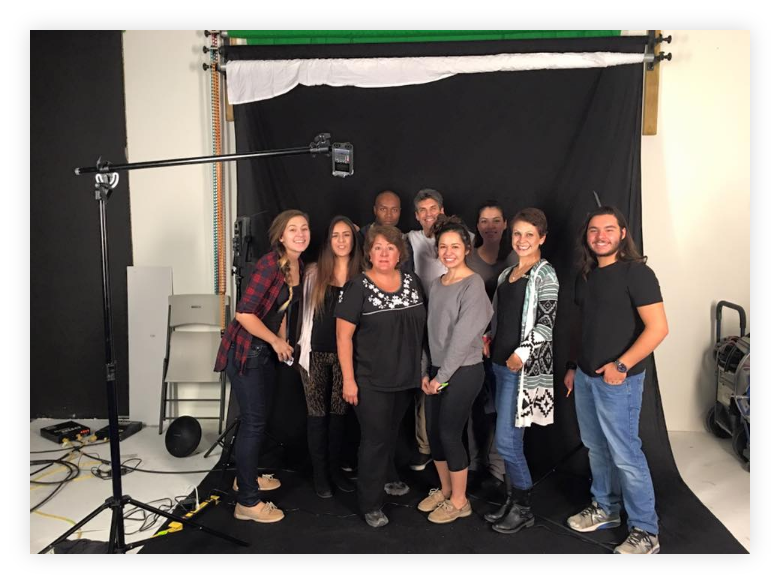 Whether you're staring out, already on the acting journey, or you're an advance Whether you're staring out, already on the acting journey, or you're an advanced he acting journey, or you're an advanced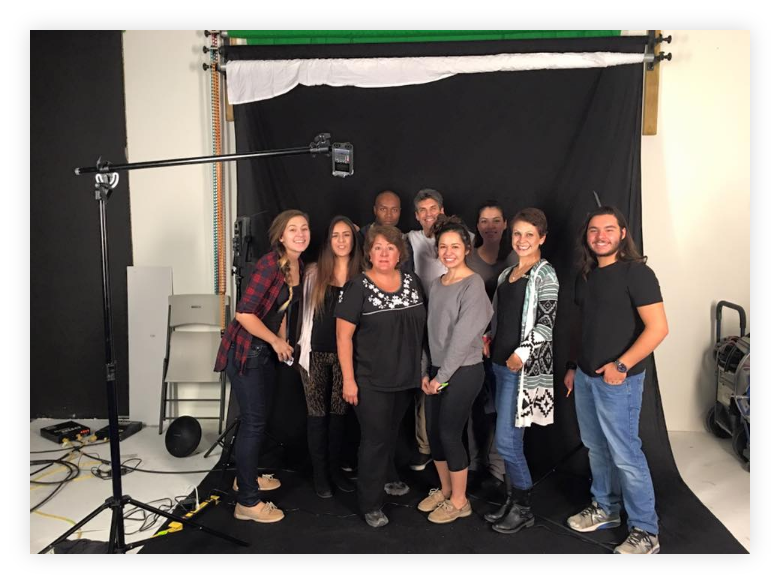 Whether you're staring out, already on the acting journey, or you're an advance Whether you're staring out, already on the acting journey, or you're an advanced he acting journey, or you're an advanced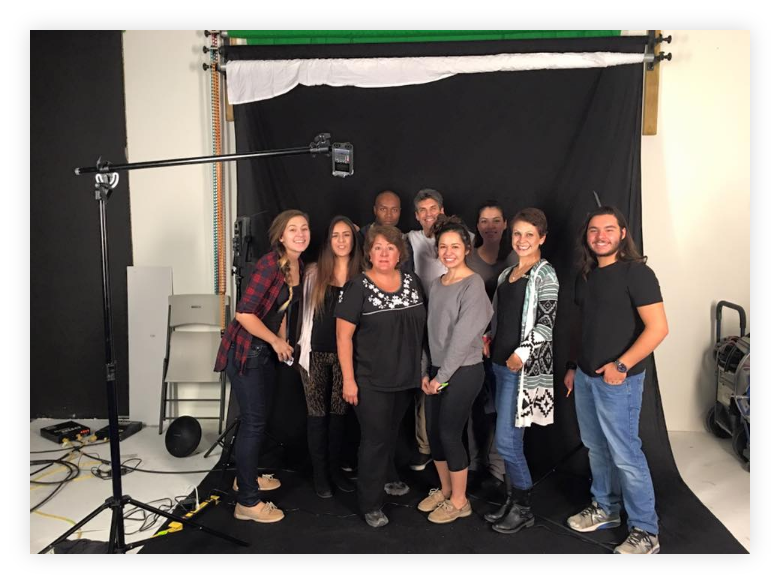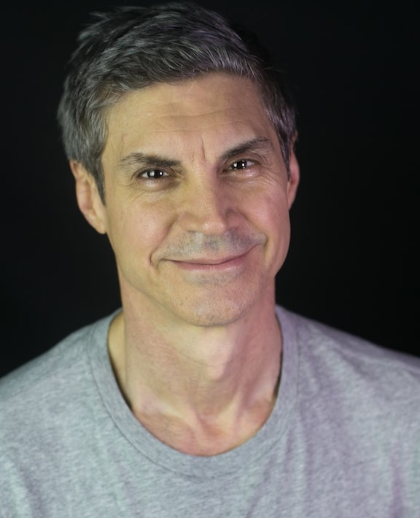 Brad Milne
Head Coach & Founder
Led by Brad Milne, whom helped cultivate and launch the careers of more than 100 actors through the 1300+ acting classes he has given to 1200+ actors in just the past 7 years. Milne Studio's. Brad Milne is the founder and lead instructor at Milne Studio and the Toronto Acting School. His keen eye for spotting and cultivating talent comes from his 300+ career projects as an actor and creator, and having coached over 2000 actors in over 2000 of his various school and studio classes. Actor, entrepreneur, producer, director and coach with 275+ Acting assignments in the past 30 years coupled with 20 successful years experience as an acting coach. Overseeing the day to day operations at Milne Studio and Toronto Acting School, he has worked from concept to completion on feature films, TV-Pilots, commercial campaigns, corporate video libraries and more. His coaching of others started in sports as a teen when he guided freestyle skiers to championship levels through his training camps. Less than a decade later and after acquiring his own title of Canadian National Amateur Champion in his freestyle skiing discipline he applied his coaching skills to business where he helped foster success for individuals and companies of all sizes through sales, business development and strategic consulting. From these combined experiences Brad brings a holistic understanding of the artistic and entrepreneurial aspects of the acting career and it's intricate craft.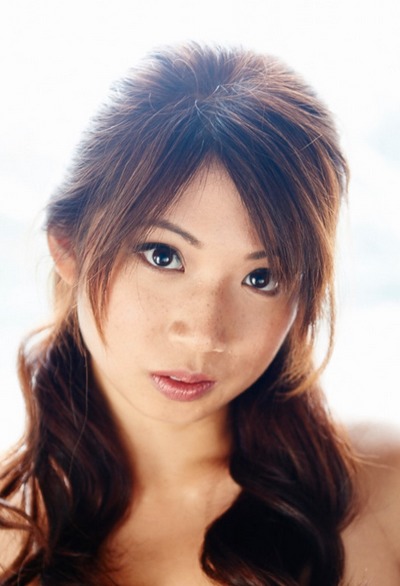 All of the criteria I look for in a solid studio.
I've attended many acting schools throughout my life, and it's always a mixed bag when you try a new place– is it going to be a great place to learn? Will I take away real practical skills? Will the environment be safe and respectful? I found Milne Studios through Google, and had all of these questions before I attended. I can confidently say that all of the criteria I look for in a solid studio are here. There are options for in-person and online classes so students are able to learn in the most comfortable way possible for them. Those newer to acting will appreciate the gentle but informed guidance of teachers who do not shy away from technique based exercises too often ignored by film and television schools. Those who have been in the game longer will appreciate the reconnection with fundamentals we so often forget, in addition to the kind of screen training we're used to. Advanced classes are an opportunity to keep your camera skills sharp, and make new discoveries. If you're already a professional, then this is a great place to keep active. If, like me, your life is a bit too busy at the moment for regular classes, then the private coaching option is a wonderful opportunity to explore your craft and keep sharp.
Amanda Joy / Actor, Writer, Producer, Show Runner..
---